Tozour Family's Fluorescent Rocks
Welcome to Our Home Page
Click here for "Tozour Family Rock Collection" - stereo photos of rocks and minerals that are not fluorescent
Click here for links, updates, show dates, dealers of fluorescent minerals and UV lights.
Click here for a searchable table of contents
Some of our Fluorescent Mineral Collection
Click picture for larger size

In most browsers, roll your mouse over the specimens to see a text description of each mineral.

These pictures are composites. The mineral displays were photographed in sections from a normal viewing angle then stitched together and pasted into straight-on photos of the case.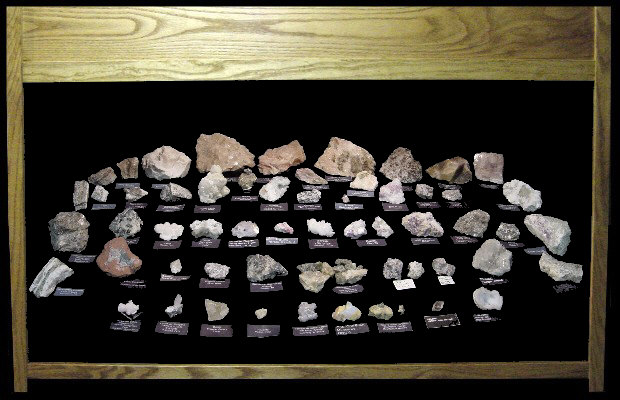 Display case
(white light)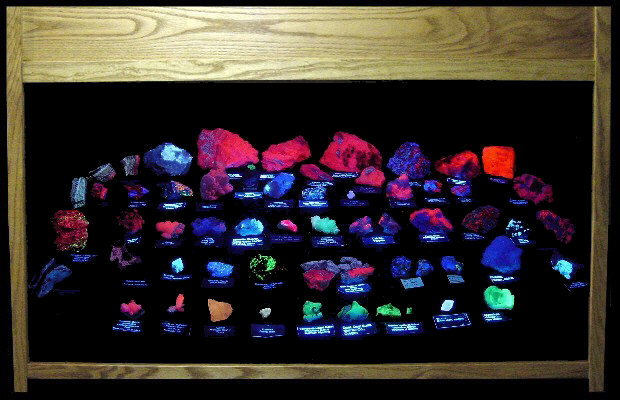 Display case
(shortwave and midrange ultraviolet light)


For information on collecting, identifying, and displaying fluorescent minerals,
or to join The Fluorescent Mineral Society,
click the logo:

James E. Tozour, jtozour@comcast.net

Site Last Updated 6/10/2021